Exercise Rehabilitation in West Perth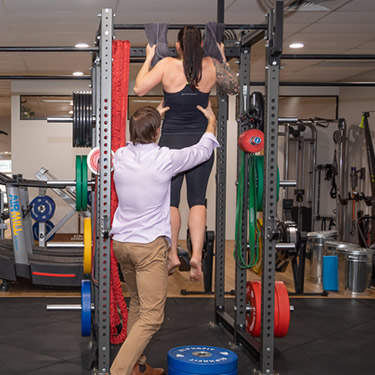 Do you find that you are consistently injuring the same part of your body?
Do you find that it's more difficult to perform activities that only a few years ago would have posed little challenge?
Are you consistently seeing health professionals for the treatment of ongoing pain?
Would you like to have the confidence to return your chosen sport or activity without worrying about the risk of injury?
Corrective Exercise
An Integrative, holistic model for assessing movement disorders and restoring functional movement.
The true secret to the perfect rehabilitation program begins with the correct assessment of the client. There is no point prescribing exercises if they are not going to be effective in correcting faulty movement patterns and lead to injury prevention. If you're not assessing, you're guessing!
The practitioners at Effortless Superhuman (ES) are highly skilled at assessing clients and are experts at exercise prescription.
The assessment tools most commonly used to assess a client's movement patterns include:
Functional Movement Screen®
Y-Balance Testing® – Lower Quarter
Y-Balance Testing® – Upper Quarter
Functional Hop Testing
Gait Analysis
High performance functional testing
Sport Specific Testing
It's through proper testing that our practitioners are able to pick up on movement faults that may be predisposing you to injury or pain. This type of functional testing is objective (measurable) and can be used to reflect 'true' progress in a return to sport or activity program.
The second step is then to assess the specific anatomical structures that may be preventing proper movement patterns in your body. Once this is established the practitioner can then prescribe the most appropriate exercises that are most suitable to correct your challenges. This type of precise testing and accurate exercise prescription leads to:
Focused stretching
Focused mobility exercises
Focused strengthening
True stability exercises
The avoidance of loading faulty movement patterns in the gym if you're lifting weights.
Learn More Today
Are you ready to book your first consultation? Contact the team at Effortless Superhuman today!

Exercise Rehabilitation West Perth, Subiaco, WA | (08) 9388 2768