Headaches & Migraines in West Perth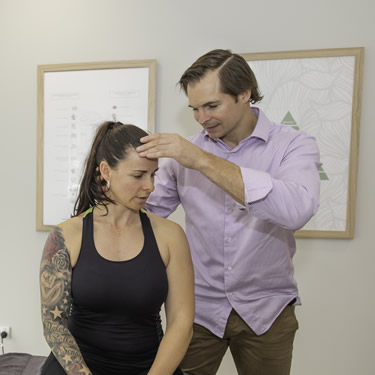 Do you suffer from headaches or migraines that are getting you down?
The pain of a headache can make day-to-day life a miserable challenge, and the 'common' headache is commonly overlooked or masked with painkillers like aspirin or Neurofen. This habit can often be a slippery slope as painkillers don't address the underlying causative factors of a headache and may themselves add to the toxic load within the body.
At Effortless Superhuman (ES), we believe that the body is a powerful tool that can overcome many obstacles with a little help. Our holistic services in Perth are intended to complement the body's natural healing processes to help you overcome sickness, pain, dysfunction, and other conditions.
How Common are Headaches/Migraines?
A World Health Organization (WHO) report stated that around 47% of adults worldwide will have experienced headache in the last year.
A headache is a way of telling you that something needs to change and that possibly you've been pushing yourself a little too hard and not following the 'Foundation Principles of Health.'
Migraine is also very common affecting at least 1 adult in every 7 in the world. It occurs across all continents, but for reasons not yet known appears to be somewhat less common in the Far East. It is up to 3 times more common in women than men, a pattern seen everywhere.
Common Types of Headaches
Although there are 150 different types of headaches classified, there are four types of headaches that are most common. These include:
Tension: Tension headaches are the most common type of headache among adults and teenagers. They are also known as stress headaches, chronic daily headaches or chronic non-progressive headaches. They cause mild to moderate chronic pain and come and go over time.
Cluster: Cluster headaches are the most severe, but least common type. The pain is intense and can feel like a burning or piercing pain behind the eyes. Cluster headaches occur in groups over a period of time lasting from a couple of weeks to a couple of months. They may go away for months or years but then come back.
Sinus: Sinus headaches happen when inflamed sinuses cause pain, pressure or fullness which is usually experienced in your cheeks, forehead, bridge of your nose and behind your eyes. Usually, other sinus symptoms such as a runny nose, fever, pressure in the ears and facial swelling occur at the same time.
Migraine: Migraine headaches can last from a few hours to a few days. They usually occur one or more times a month. Other symptoms can arise with migraines, including sensitivity to light, noise or smells, nausea or vomiting, loss of appetite, upset stomach or belly pain.
Get Started Today
There is no 'one-size fits all' treatment for headaches! Book a FREE phone call with an (ES) Practitioner.
CONTACT US

Headaches & Migraines West Perth, Subiaco WA | (08) 9388 2768