Physiotherapy in West Perth
Good Outcomes
When the majority of clients are asked about their 'Good Outcome', they answer with a statement similar to: "I want you to get rid of my pain". However, it's not really the pain that has brought them to Effortless Superhuman (ES). If we're being honest, the symptoms are now strong enough that the client is now experiencing dysfunctions that affect the way they live their life.

And if we are being really honest, the client has come to ES because the 'Pain and Dysfunctions' are now having a (negative) emotional effect on the person's life.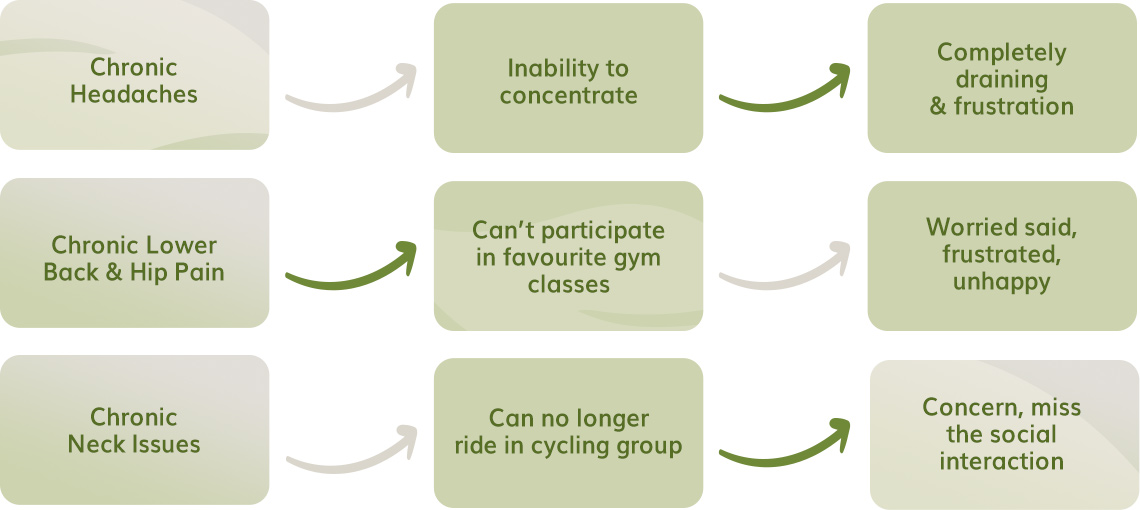 This realization is very important because both the therapist and client can now clearly define the client's 'Good Outcome' and it shifts the focus away from the symptoms (pain) and sets goals around clinical movement outcomes and real emotional 'wins'.
Client Good Outcome
"I would like you to help me to overcome my chronic neck pain so that I can get back to cycling and re-join my cycling group each week, because I love the social interaction and the good feeling I get from being a part of this group."hat is a powerful realization for both the client and the practitioner.
And when neck and upper back movement improves, and posture changes for the better … these are all 'wins' that take the client closer to their real good outcome. That is a far different approach than just trying to alleviate symptoms.
Is back pain stopping you from having fun in life?
Is that nagging shoulder pain stopping you from going to the gym?
Are chronic headaches affecting your happiness?
Do you feel you're too old to get back into shape and begin playing sports again?
Are you recovering after surgery and worried about how you will recover?
At Effortless Superhuman, we are setting new standards!
The practitioners and team members at (ES) see themselves as passionate leaders, educators and mentors for all of our clients and for those who chose to follow us online.
We want to inspire individuals to do the things that inspire them! For some this involves overcoming pain and dysfunction and returning to the activities they enjoy.
You might be wondering if we have the knowledge, skills, passion and experience to help you achieve your 'Good Outcome'?
Over 20 years of clinical experience
Physiotherapy, Exercise Physiology
Functional Risk Profiles
Holistic Lifestyle & Nutrition qualifications
Over 10,000 clients treated
Acupuncture (Dry needling)
Rehabilitation & corrective exercise
Advanced neuro-dynamic testing (nerves)
And you also might be wondering why we have an industry-leading reputation as 'Holistic' healing practitioners?
For a more comprehensive answer to that question, please read the Effortless Superhuman 'Why' statement (Our Cause).
With that said, here is an abbreviated look at what makes our ES Holistic Healing Practitioners so special: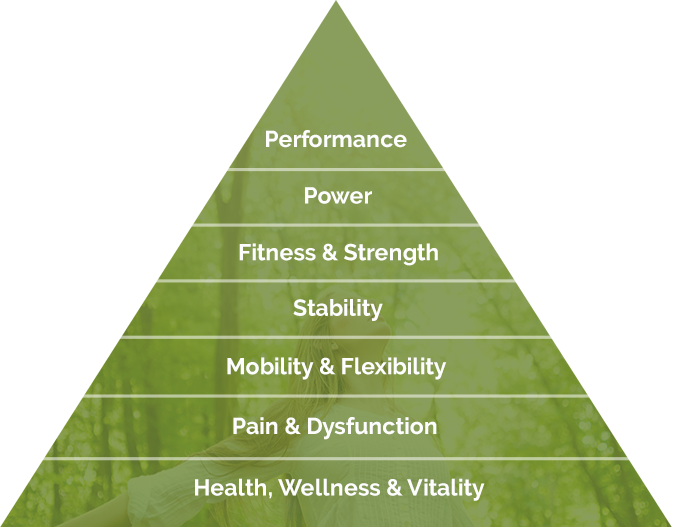 A keen understanding of the (ES) Method and its application
A holistic view of health and wellness: Mental, spiritual, social/emotional, and physical health
A keen understanding of the (ES) Performance Pyramid and its clinical application to health & wellness & high performance (work, sport, parenting, relationships).
A growth mindset: Passionate leaders, eager to learn, and committed to success.
The ability to recognize their specific role as part of a multi-disciplinary (integrated) team of health professionals.
The ability to integrate the best skills, knowledge and methodology from a wide range of disciplines for the benefit of their clients. Osteopathy, physiotherapy, acupuncture/dry needling, chiropractic, traditional Chinese Medicine, massage therapy, movement practitioners, naturopathy, holistic lifestyle coaches, functional medicine/nutrition, and more.
And our multi-disciplinary facility offers: Holistic Practitioner Healing, Acupuncture/dry needling, Functional Movement Screening, Rehabilitation & corrective exercise, Pilates, Yin Yoga, Meditation classes, and small group strength and conditioning classes.

Foundation Principles of Health

A Healthy Body Heals Faster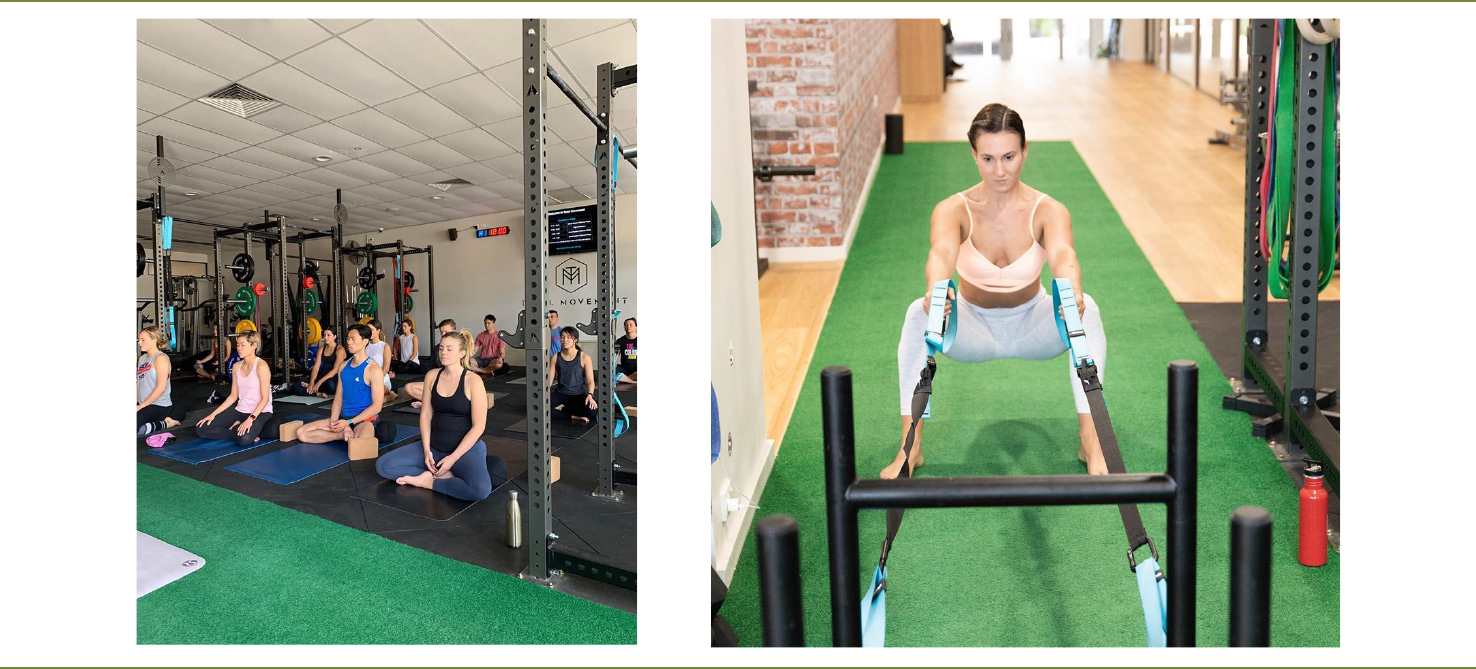 The flow chart below provides you with some insight into the clinical pathway you will follow as part of your ES healing journey. You will notice the commitment provided by your ES practitioner at the start of the process to get the correct diagnosis – this is a critical success factor.
You will also notice that the difference between 'Clinically Clear' and 'Functionally Clear' is clearly defined.
Clinically Clear ≠ Functionally Clear
Clinically clear means that your symptoms have resolved and your dysfunctions in movement have resolved. However, functionally clear means you have successfully passed the functional Risk Assessment and are now ready to return to full work duties, activity and sport. Learn more about 'Functionally Clear' here.
If you have any questions or would like further information, please contact us via phone or email – we would be more than happy to answer all of your questions.
Best wishes,
The ES Team
Effortless Superhuman
Pain and Dysfunction – The (ES) Method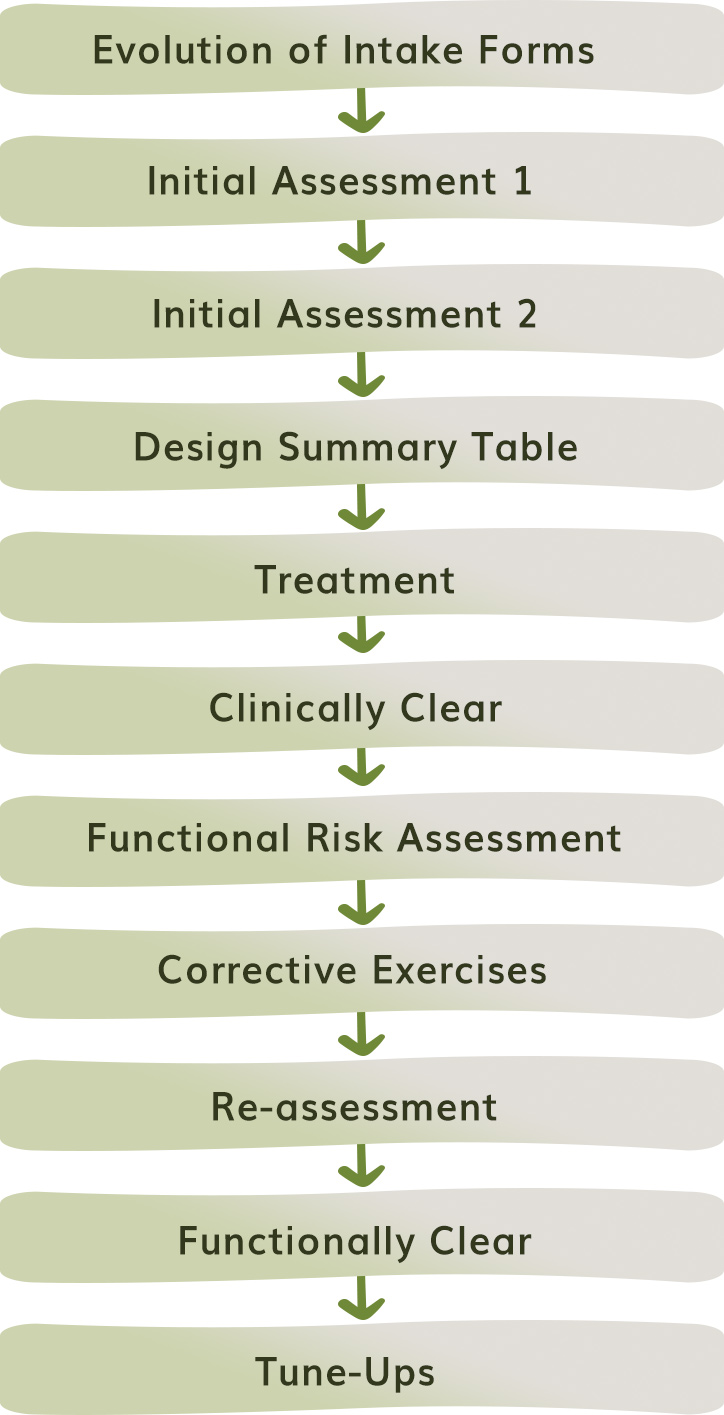 Pain Relief West Perth, Subiaco, WA | (08) 9388 2768