Pain and Dysfunction in West Perth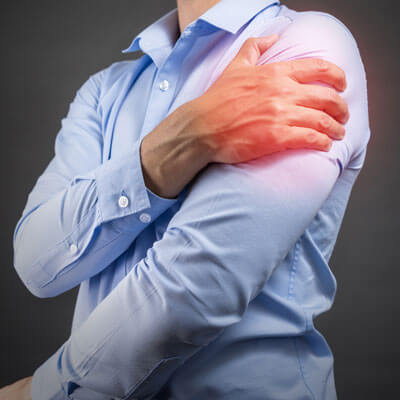 Do you have a reoccurring injury that simply won't go away?
Are you suffering from neck pain that makes it difficult to turn your head?
Do you experience headaches or migraines on a regular basis that are getting you down?
Do you have difficulty getting through your day due to lower back pain?
Have you stopped playing recreational sport because chronic joint pain limits your participation?
Our 'Pain & Dysfunction' Practitioners
At Effortless Superhuman (ES), our approach to therapy is 'hands-on'. We don't use any electrical equipment such as ultrasound or interferential to treat the body. We rely firmly on our ability to accurately assess the pain and dysfunction and provide 'hands-on' therapy to not only alleviate your symptoms, but more importantly to restore balance and function to your body. This may include:
Neurodynamic Testing (NDT) & treatment – treating your nervous system
Massage therapy including deep tissue massage, trigger point therapy, and myofascial releasing techniques.
Lifestyle recommendations for optimal recovery and performance
Manipulation of joints
Acupuncture (Dry needling)
Mobilization of joints
Postural analysis and exercise rehabilitation
Assessing breathing patterns and corrective exercises
Natural supplementation to enhance healing
Analysis of weight-lifting programs and specific advice
Functional Movement Screening® and risk profiling
Return to sport testing and programming
What's so special about the Effortless Superhuman Practitioners?
The practitioners and team members at the (ES) see themselves as passionate leaders, educators and mentors for all of our clients and for those who chose to follow us online.
We want to inspire individuals to do the things that inspire them! For some this involves overcoming pain and dysfunction and returning to the activities they enjoy such as golf, tennis, swimming or running.
We see ourselves as 'Holistic Practitioners' because of our ability to mentor our clients and provide advice that not only helps alleviate their pain but also enhances their quality of life. For many clients this involves coaching them to remove the barriers to healing and to support the body's natural healing processes.
Barriers To Healing
Systemic Inflammation
Poor sleep patterns
Parasitic infections
Food Sensitivities
Fungal Overgrowth
Malnourished
Chronic Stress
Sedentary Lifestyle
Negative emotions
Poor gut health
Smoking
Alcohol & drugs
Food additives
Processed Foods
Chemical exposure
Medications
Inadequate hydration
Repetitive stresses
Learn How to Become Superhuman, Effortlessly
We're here for you. Contact us today to schedule your first consultation!

Pain and Dysfunction West Perth, Subiaco, WA | (08) 9388 2768